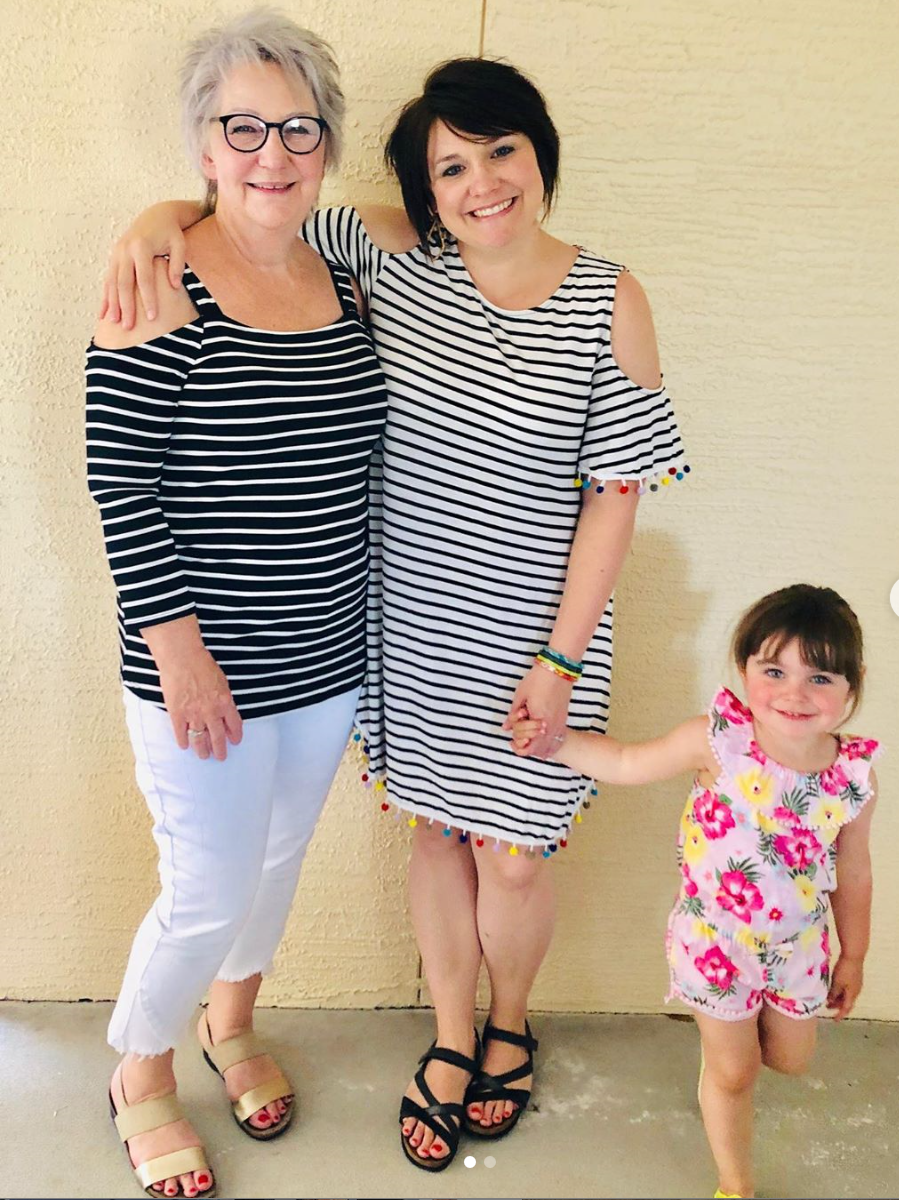 Marilynn Langston founded Red Door Gifts in 2004 and it quickly became the favorite spot to find unique gifts for birthdays, weddings, and all occasions in between. In 2008, Marilynn hired her daughter, Katy, to manage Red Door Gifts. After 7 years of working closely together as a mother-daughter team, Katy purchased Red Door Gifts from her mother in 2015. Soon after, Katy opened More Red Door Boutique right next door to the sister store, Red Door Gifts, on Pine Street in historic downtown Rolla, Missouri. Since then, the stores have been combined and remodeled to have an easier and more enjoyable shopping experience.
In November 2019- Red Door's Clearance Corner was added across the street from Red Door Gifts! This houses many wonderful items at 40-50% off retail price! These hours are Wed-Saturday whenever the Gifts & Boutique is open! So be sure and stop by for the best discounted items whenever you are in town!
Marilynn and Katy go to market several times a year to hand pick the cutest new items for both stores. Due to this, we get new arrivals in both stores ALMOST EVERY SINGLE DAY! Our complete inventory is not available online. Many items are only in our brick and mortar location. If we have something in stock that is not listed online, please call us at (573) 308-9921, and we will be happy to ship it to you. You may be wondering how you will know what all we have in store without stepping foot in our brick and mortar location? Well, follow us on our social media pages (Facebook, Instagram, and Snapchat) and you'll be able to get a sneak peak behind the scenes and a glimpse of everything we have!
We are so appreciative of you choosing to support our small, family owned business and look forward to serving you for years to come! If you are ever in Rolla, Missouri, please come see us!
Our hours are M-F 10am-5:30pm CST and Sat 10am-4pm CST